HOTEL ZONE, LA ISLA SHOPPING VILLAGE, BLVD. KUKULCAN KM. 12.5
TEL. 176-8070 OPEN DAILY 6PM - 1AM www.elefanta.com.mx

This "OMG" setting is perfectly tropical with lush plants, beautiful woodwork, hut style roofs and colorful lighting - blended to form a charming, mystical atmosphere. Choose lagoon-side tables or creatively designed multilevel seating areas - all cozy, comfortable and romantic. A chance to enjoy exotic dishes prepared in Tandoor ovens by authentic Indian chefs. The trendy bar / lounge sections are equally cool & come alive after 10pm with DJ on Friday & Saturday.
Beautiful huts...
Right next to the water!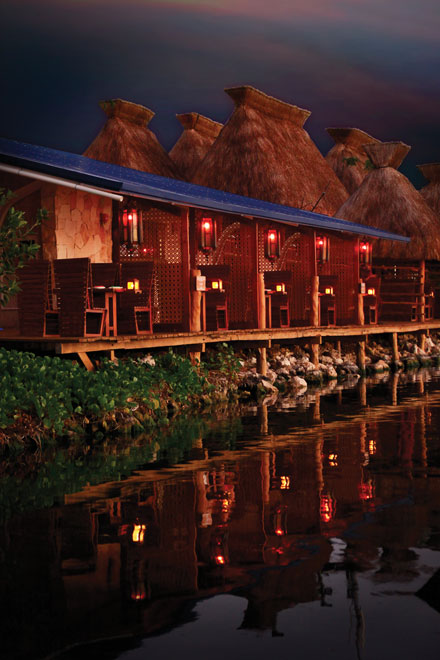 Bar area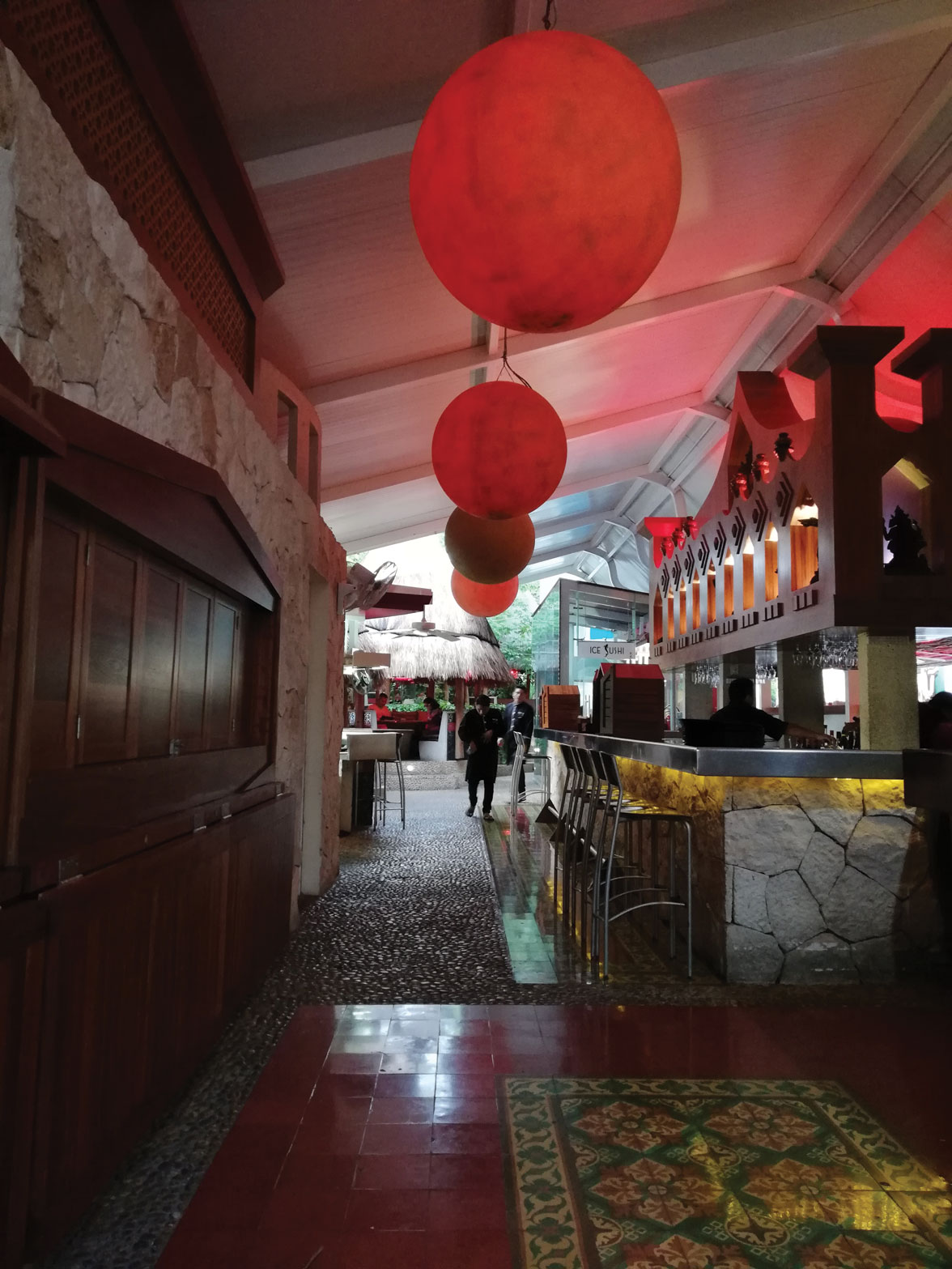 Elefanta Sunset
"Table for 2 on the water Please!"